IO, VITO.
Sorrisi, lacrime, abbracci, velo, fedi, caffè, voi volete, mascara colato, riso, io prendo te, mamma, champagne, giarrettiera, primo ballo, papà, fiori, sguardi, tacchi, evviva gli sposi, papillon, rossetto sbavato, pioggia, cannoli, la nostra casa, bomboniere, ricevi questo anello, bacio! Bacio!, torta, castello, tramonto, sospiri, passato, futuro…e di nuovo sorrisi. Questo è tutto quello che voglio raccontare. Le mie emozioni sono la sceneggiatura naturale per il film del vostro matrimonio.
Solare, estroverso, sicuro di sè; sono i 3 aggettivi che mi vengono in mente per descrivermi.
Sono prima di tutto un papà innamorato della propria famiglia ed è proprio l'amore che ricevo da essa a darmi la sensibilità per realizzare i miei video. La ricerca della storia e lo studio del linguaggio narrativo, rende i miei racconti piacevoli ed emozionanti; la semplicità e la naturalezza li rende veri e per sempre; l'utilizzo delle più innovative attrezzature, il color grading, le musiche originali e inedite, li rendono "cinematografici".
Le mie esperienze e il riconoscimento del "Wedding made in Italy" mi hanno portato ai più grandi workshop di formazione come relatore: (Sposiamo il digitale, Professional Workshop, Campus ANV, Wedding Workshop,…).
ME, VITO.
Joyfull friendly, confident; are the 3 adjectives that i use to describe me.
I am first of all a father, fall in love with his family and it is the love that i receive from it that gives me the sensitivity to make my videos.
I grew up with weekly doses of Rocky, Top Gun, Pretty Woman, Spielberg and 007, I dreamed and fantasized with Disney classics, I fell in love with Notting Hill and Love Actually and I did it recently with 2:22, Adeline, Pearl Harbor.
I remember that I didn't miss the recording of only one of these films in order to be able to see it again the next day. The emotions of the little things before, the research of history and the study of the narrative language later, led me to this immense work. What I am and what I have been, makes my stories pleasant and exciting; simplicity and naturalness makes them true and forever; the use of the most innovative equipment, the color grading, the original and unpublished music, make my wedding story "cinematographic".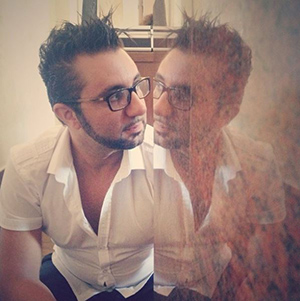 Negli ultimi anni mi sono messo in gioco, confrontandomi in contest internazionali rientrando nel 2013 nei 25 videografi più apprezzati in Europa secondo la classica EEVA, nel 2015 e nel 2016 ho ricevuto la nomination per "Top International Videographers of the Years " rientrando nella Top 10 videografi internazionali secondo la classifica di Inspiration Photoghraphers, dal 2015 in poi ho ricevuto degli importanti Awards Internazionali tra cui "Best Trailer", "Gold Award", "Best Short Narrative", "Best Short International Trailer", "Best Romantic Trailer" in Film Festival tenuti a Miami, Los Angeles, Jakarta. Nel 2018 ho ottenuto il premio come miglior videografo siciliano scelto da Italian Wedding Awards.
Adesso mi dedico al mio lavoro e alla mia famiglia.